Ensemble Shaping Workshop 2021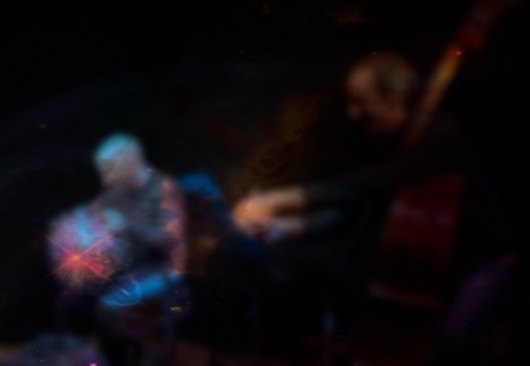 Bassist Greg Cohen and special guest drum wizard Joey Baron, will conduct a two day workshop for a select 16 musicians.
Greg and Joey have been a rhythm section since the 1980's, being a part of some classic bands like – Teddy Edwards, Marianne Faithful, Laurie Anderson, John Zorn, Lou Reed and countless others. Together they offer 40 years of section playing experience to help you shape your skills for better:

Ensemble playing
Listening skills
Tone on your instrument
Form and understanding the compositions your playing
Understanding the roles of the other instruments or voices
Beat management
Musical attitudes and directions
We will be coaching small groups, playing thru familiar jazz classics from the period encompassing Ellington thru the 1970s. The focus is on ACOUSTIC PLAYING. Only light amplification for a guitar or voice. For this workshop, no keyboards, pedal boards or other electronics. We appreciate all of these forces, but we aim to work on hearing the acoustic center of a group to sharpen that skill set – for this workshop.

For advanced and medium advance players.
An understanding of the repertoire and ensemble playing required.

We can accept:
3 bassists
3 drummers
4 pianists or guitarists
5 horn players or linear instruments
1 vocalist
Or something close to this.
16 maximum
************************************************************************
More Past Workshops:
2021
Ensemble Shaping Workshop
With Greg Cohen and Joey Baron
Berlin

2020
IMPROVISATION WORKSHOP FOR STRINGS
August 2020 (one week)
Berlin
2019
ADVANCES MUSIC DIRECTORSHIP WORKSHOP
August 10th – 17th 2019
@ IL DOCCIONE, TUSCANY (IT)
MORE INFO
english
deutsch
2018
THE ART OF IMPROVISATION, WORKSHOP
September 15th – 23rd 2018
@ IL DOCCIONE, TUSCANY (IT)
MORE INFO
2015
ROOTS MUSIC WORKSHOP
August 22nd – 29rd 2015
@ IL DOCCIONE, TUSCANY (IT)
MORE INFO

2015
IMPROVISATION BASED ON THE MUSIC OF IGOR STRAVINSKY
Belgium @ Koninklijk Conservatorium, Gent